The pursuit of sustainable energy solutions in Africa was put in the spotlight at ONEPlanET's recent participation in the LEAP-RE Stakeholder Forum session on energy modeling. This pivotal event featured members of the LEAP-RE Consortium and transpired on the 12th of October at the Four Points Simba Room in Kigali, Rwanda, convening an assembly of esteemed experts and innovators deeply committed to addressing the energy-related challenges affecting the African continent.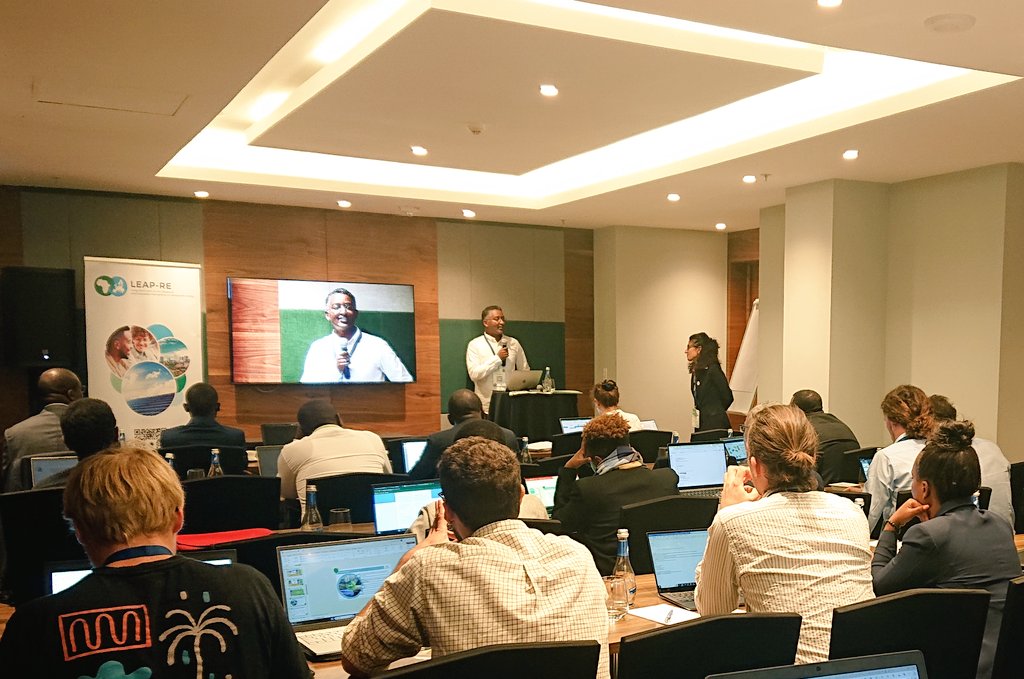 The LEAP-RE Consortium is a long-term joint research and innovation partnership on renewable energy between the European Union and the African Union . The consortium has 85 research partners in Europe and Africa who are working together to develop renewable energy as a sustainable source of energy for all in Africa . The consortium is committed to fostering research and innovation for the development of renewable energy.
Mr. Peter Odhiambo from Strathmore University represented ONEPlanET's and his presentation, which he delivered with distinction, unveiled ONEPlanET's substantial contributions and insightful perspectives on sustainable energy solutions.
The LEAP-RE Consortium's session served as the ideal platform for ONEPlanET to highlight its objectives and share its vision for a more sustainable future. The session epitomized the fusion of passion, expertise, and shared goals to ameliorate the energy scenario in Africa.