ONEPlanET project aims at empowering African policymakers, research & academia, investors and citizens with the necessary tools and know-how to increase clean energy generation and sustainable use of resources while reducing inequalities and cultural/socio-economic gaps. 
This project is coordinated by RINA Consulting, Italy, which brings together 11 multidisciplinary partners in nine European and African countries, with the goal of integrating knowledge, speeding up the implementation of WEF Nexus modeling, and capitalizing on project outcomes.
AfriLabs & several partners from Europe & Africa have commenced implementation of the Open source Nexus modeling tools for Planning sustainable Energy Transition (ONEPlanET) project
Read More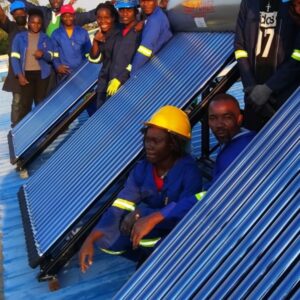 Date: 26 – 28 April, 2023 Location: Universitat de les Illes Balears in Palma, Spain On behalf of the Partner Organizations, we are pleased to
Read More
Sign up to our newsletter
Be the first to hear about the latest trends.