Inkomati-Usuthu Water Management Area (IUWMA), Southern Africa (South Africa).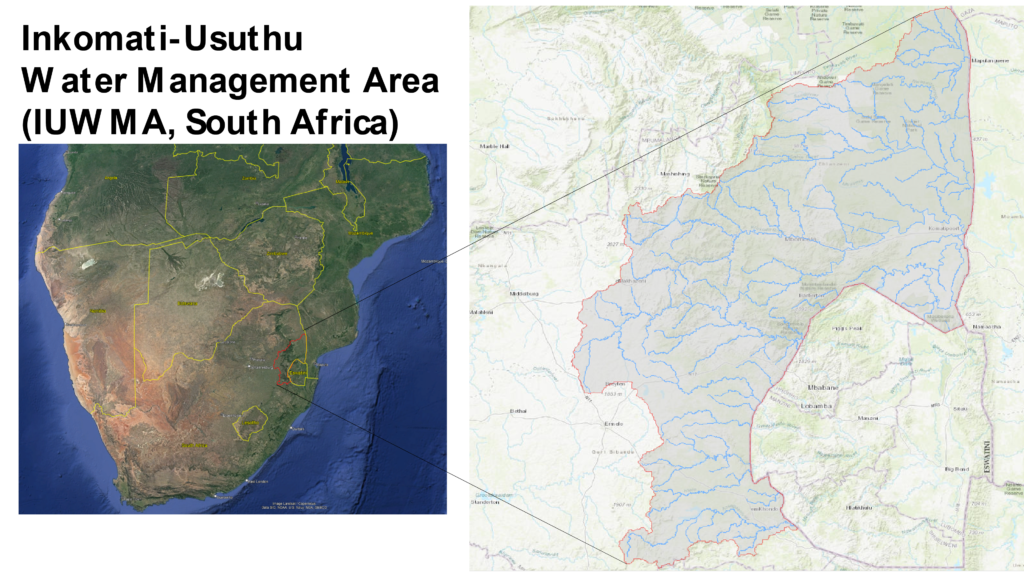 Inkomati-Usuthu Water Management Area (IUWMA), Southern Africa (South Africa).
The catchment covers approx. 36500 km2 and accommodates at least 1,5million people
The IUB economy is highly dependent on water, with forestry, irrigation based agriculture and eco-tourism as the main economic drivers.
Irrigation-based agriculture and forestry provide most (60% check) of jobs in the catchment.
Hosts and supply water to majority of the coal-based power stations in South Africa.
The IUWMA aims to achieving equity, managing flow, managing water quality, generating and managing knowledge and achieving compliance and enforcement.
The wide range of elevation, geology and rainfall provides a basis for a very high spatial diversity of context for water management (diversity of ecosystems, agricultural practices, socio-economic conditions and activities, etc.)
There is a wide diversity of water users, cultures, skills, knowledge and attitudes in the catchment.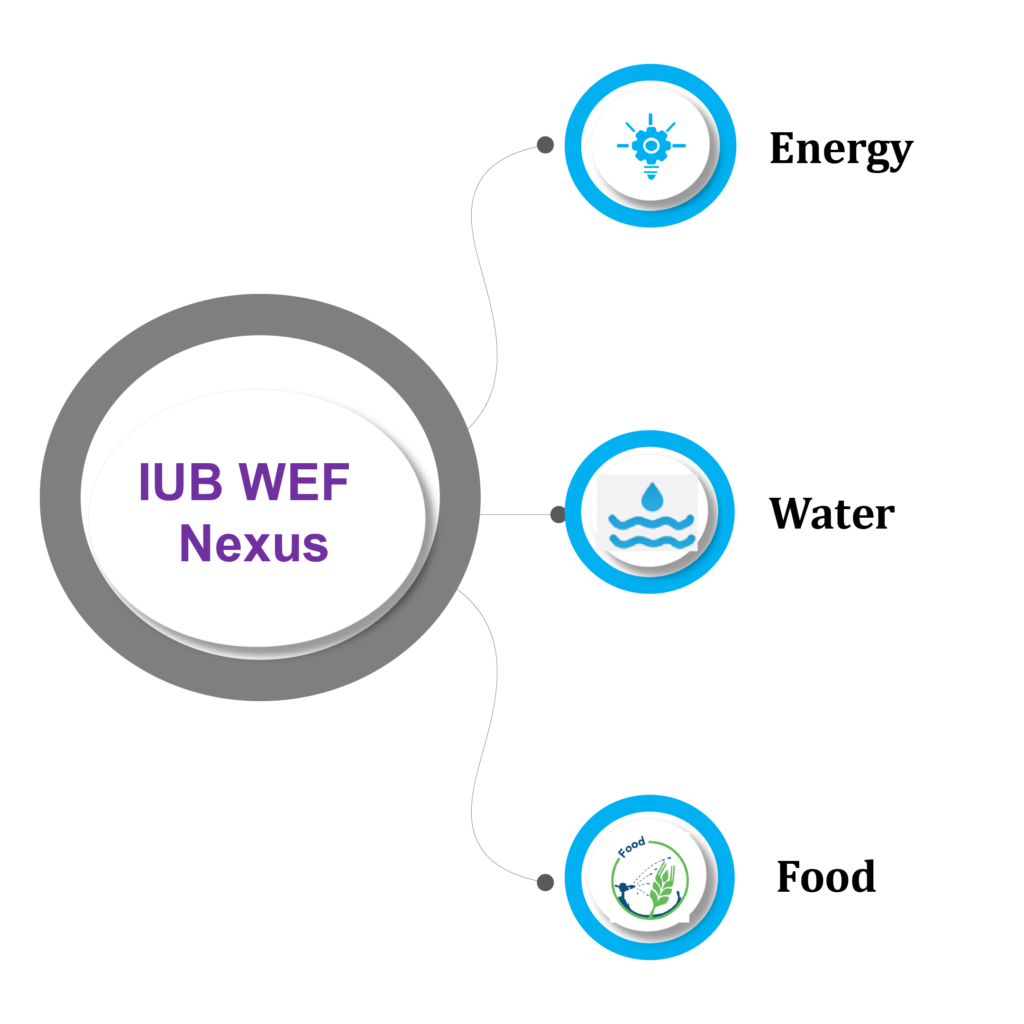 Local energy access: 94.3% (South Africa) ■ Energy demand 24,000 GWh/annum (Mpumalanga Province); Generation: Arnot power station 2352 MW; Hendrina power station 1893 MW; Komati power station 990 MW; 25 MW biomass plant ■ irrigation and power (Maguga Dam, 20 MW). 25 MW biomass plant ■ Most used energy sources are hydro, solar, generator/battery, gas, paraffin, wood and coal.
Water availability 1029 million m3/annum with deficit of 163 million m3/annum ■ Water use: irrigation (31%), ecological reserve (23%), afforestation (21%), strategic (8%), cross border (6%), domestic (5%), alien vegetation (3%), transfers (2%) and industrial (1%) (2016). .
Total irrigation potential: 509,987.5 ha.
Energy Transition Challenges
Definition of feasible infrastructure investments optimizing WEF Water pollution by mining
Identification of water stress causes
To consider the water requirements of Swaziland and Mozambique and the existing international agreements
Head availability for hydro power
Trade-offs: land, water, employment, livelihoods, energy supply for the country